With almost 2 million inhabitants the capital of Ecuador is located on the ecuatorial line, at a height of 2800 m above sea-level.
The first few pictures are from a street which is called "La Ronda". As I understood it is, even at daytime, one of Quito's most dangerous streets, for strangers like me. I would've probably had all reason to be scared by the people I met there, If I had met them at night. When they found me working in their street, though, they liked what I was doing and even promised to take care of the patches. Let's hope I understood right about the way of how they would take care of them!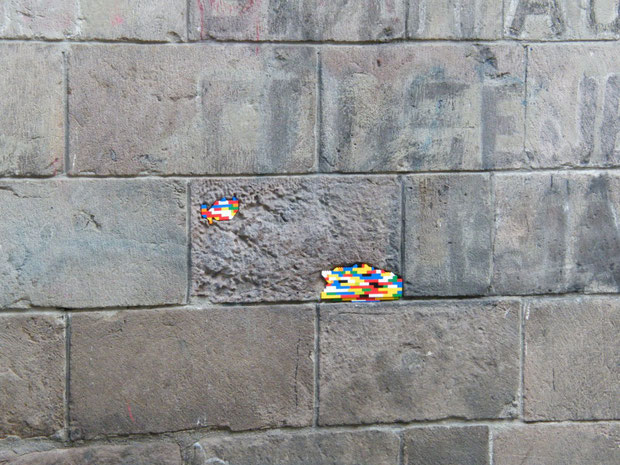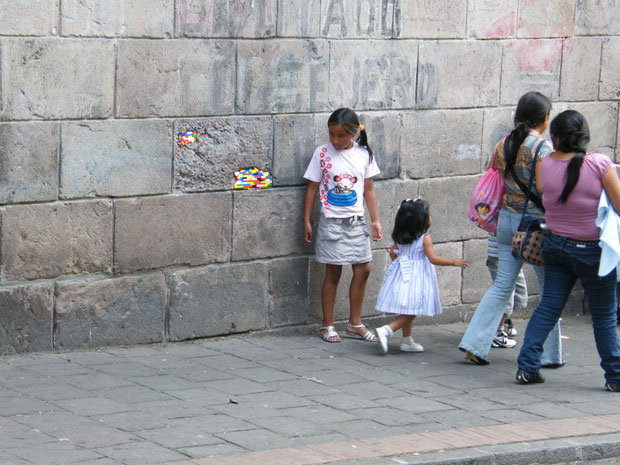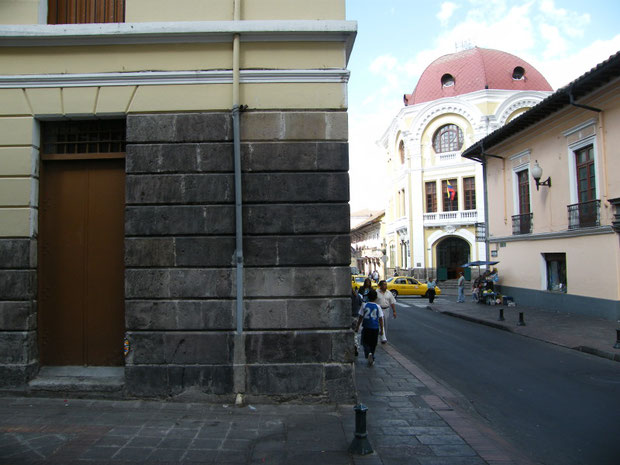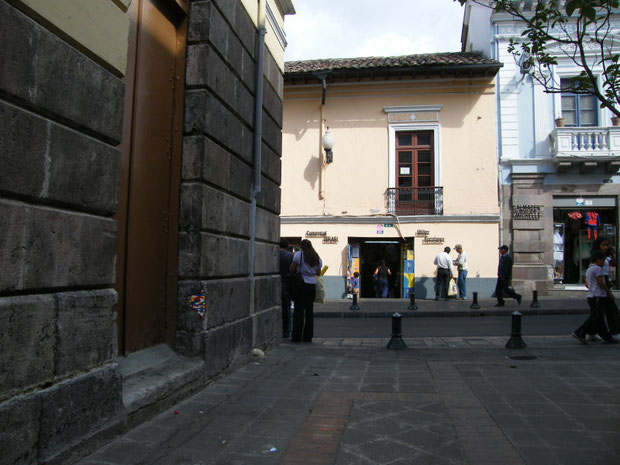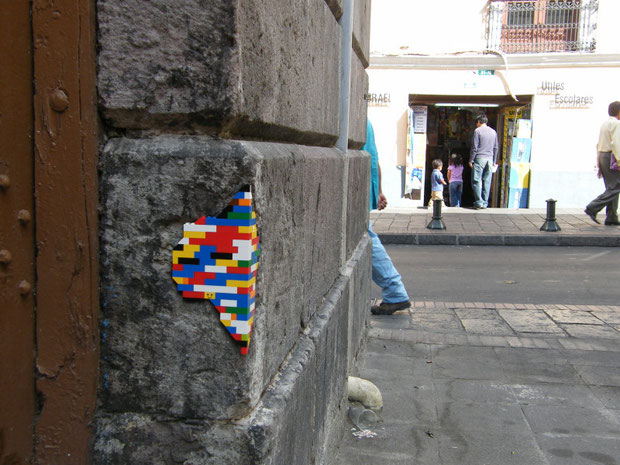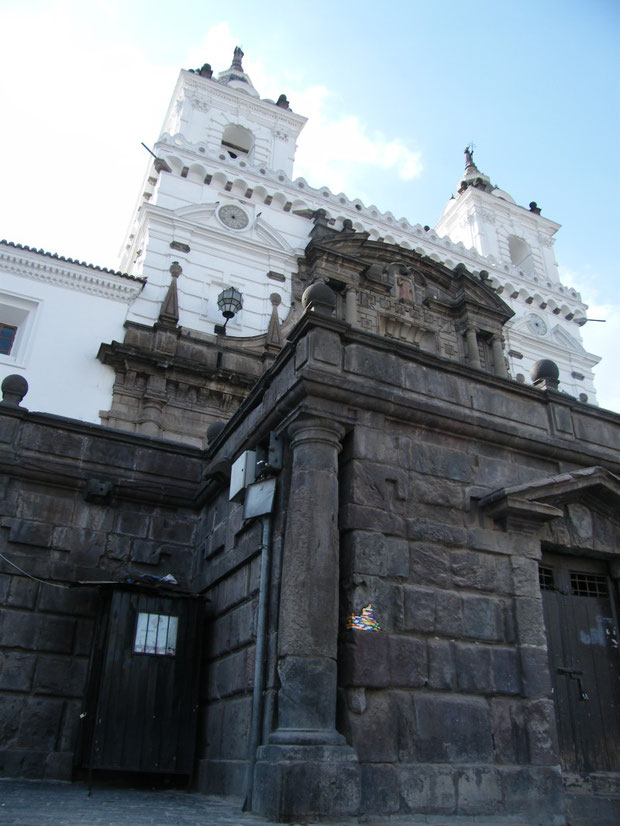 At the church of San Francisco I had a hard time staying undiscovered, between Thugs, Nuns and Security Officers lingering about on the plaza.