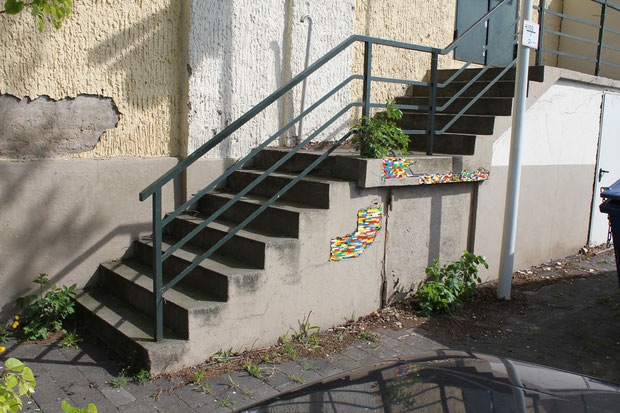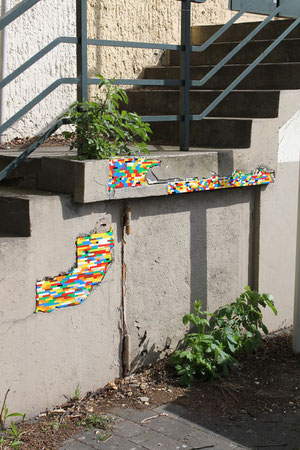 Every three years a sculpture Triennal takes place in Bingen. For this years edition named Nature and Beauty I was invited by the Gerda and Kuno Pieroth Foundation to "fix the infrastructure", so that visitors won´t be disturbed while viewing the many bronze sculptures, kinetic installations in this magnificent setting inside the rhine river valley.
I set up my installations on the exhibition grounds and later went on, into the city, all the way to the old castle.
The Triennal was inaugurated on april 29th, 2011.