In this beautiful city, where I spent part of this year´s summer vacation, people get together to assemble big structures of human Towers. You have probably seen them on pictures before (if not, you can see a video of its construction here). Considering the height of these towers, and the resulting weight the people at the base have to carry, the towers are quite fragile - and often crumble down - what makes it even more impressive to see the very young kids climb up all the way to the top!
Well, this fragile structure made me think of Dispatchwork, in a way. So I got me these nice bricks (of incredible colors) and left one quick patch. Many thanks to Dani who helped me get it up before the rain began pouring down on us!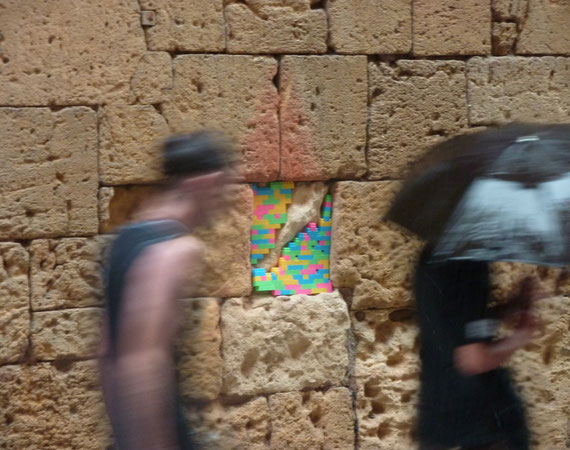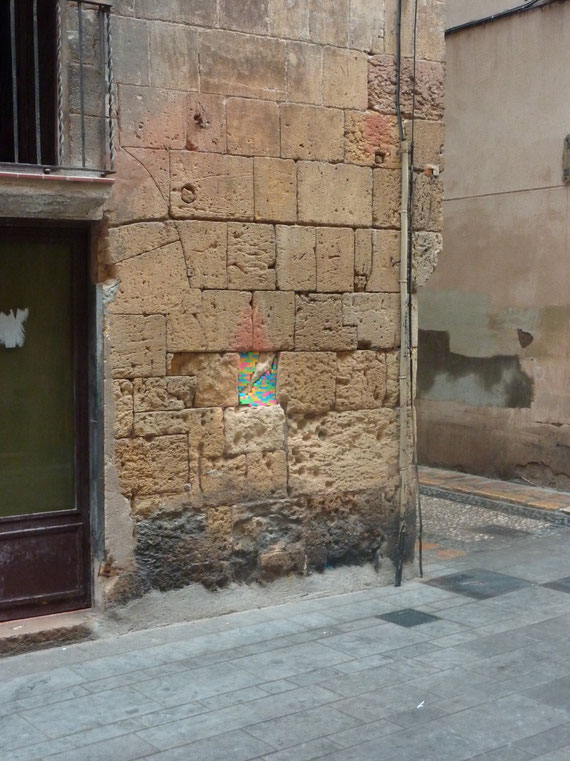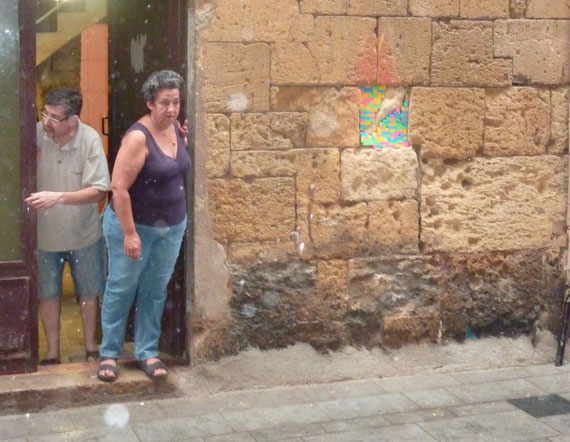 This might not be the best shot of the lady - but she was a bit surprised. After I took the picture she smiled, too.