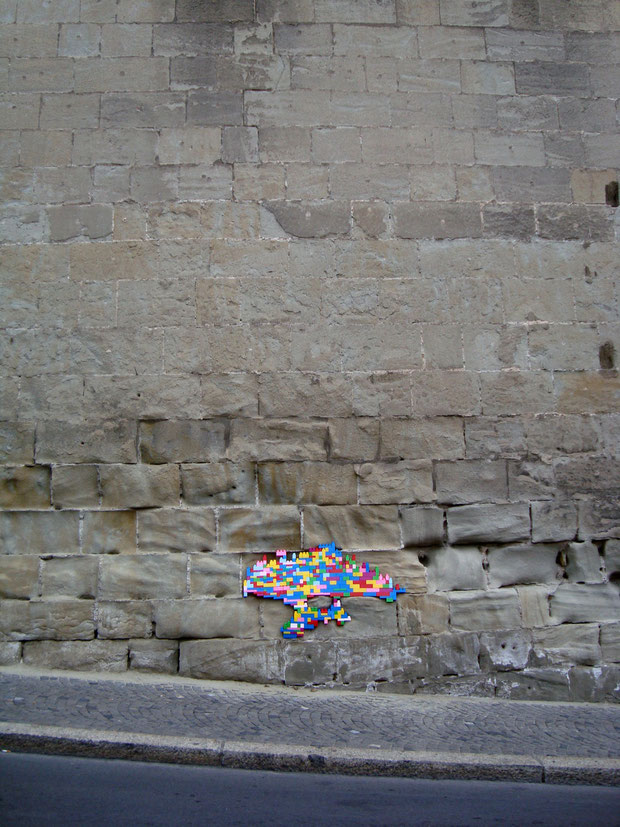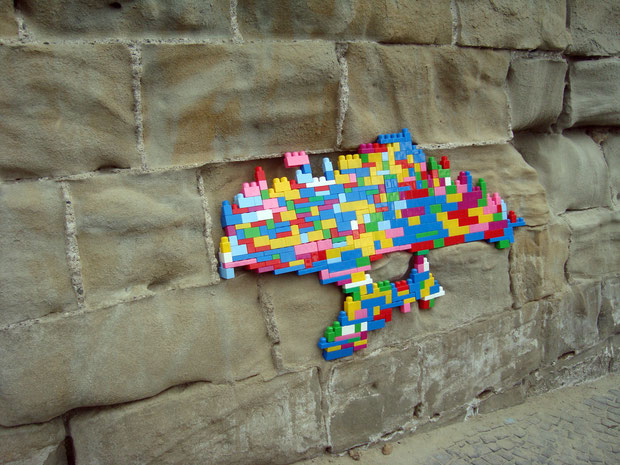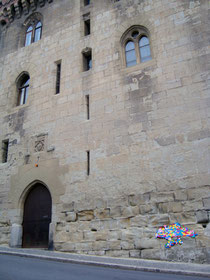 Every year there are many interesting live acts and remarkable bands to come play their songs for the Festival de la cité in Lausanne. This year, the organization committee invited me to come play for them and with them as well.
In this beautiful setting, the old part of Lausanne, many buildings are made from a kind of soft sandstone (Melasse). The townhouse, as seen on these first pictures is an impressive palace, but times have left their visible imprints on it as well. I tried once more to make an effort to counteract decay. Having left a considerable amount of plastic on the walls and between the cracks and ruptures, I am sure that you will still find some secret spots there now, if you are attentive and lucky.
 Thanks to Olivier Wavre and Gilles Racine for many nice pictures. Please note the © on the bottom of the pictures and visit their websites: www.wavre.ch and www.gillesracine.ch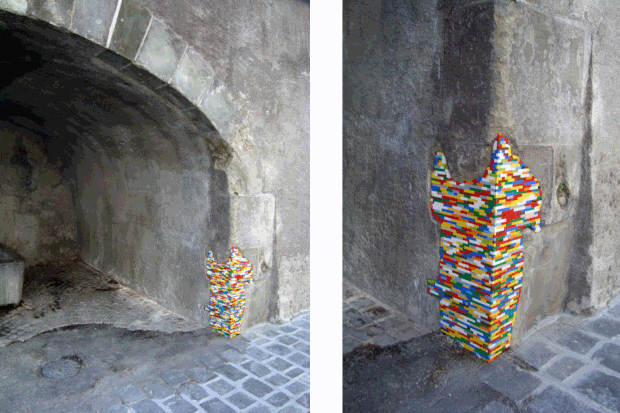 Thanks to Ewald and Lois for their help and these pictures: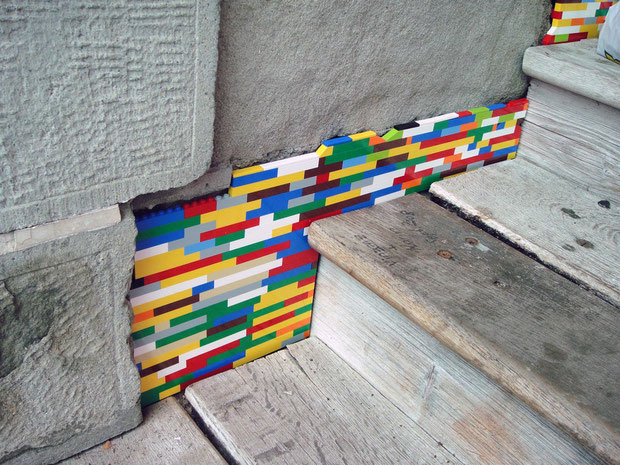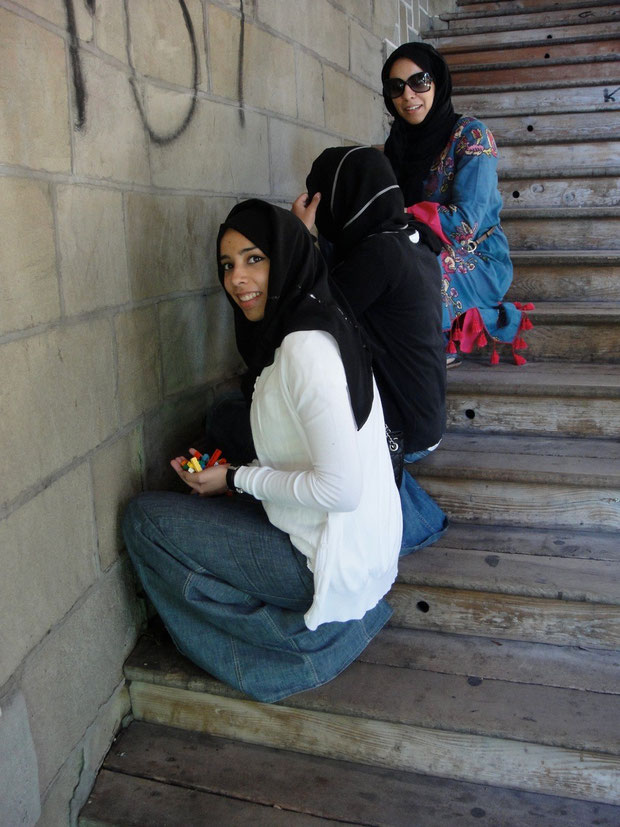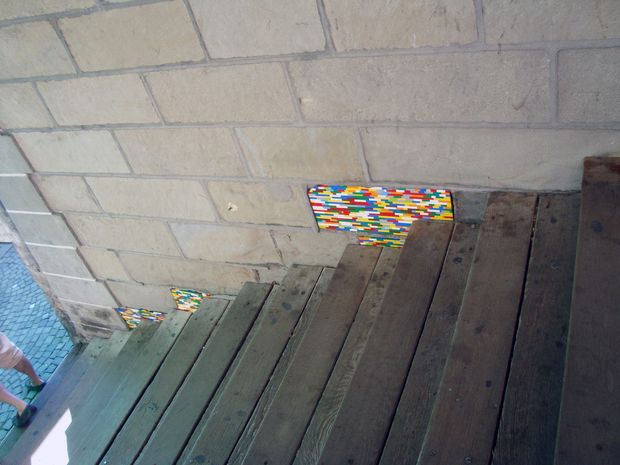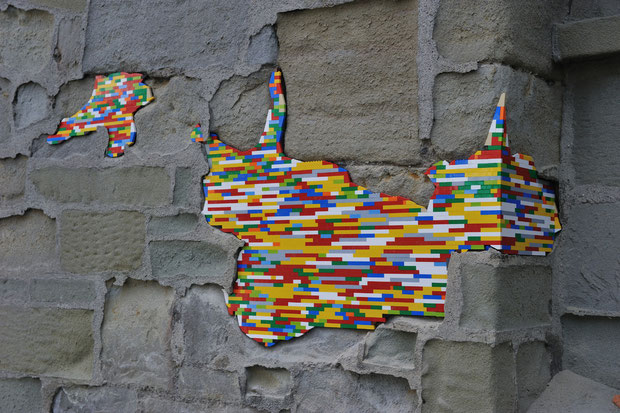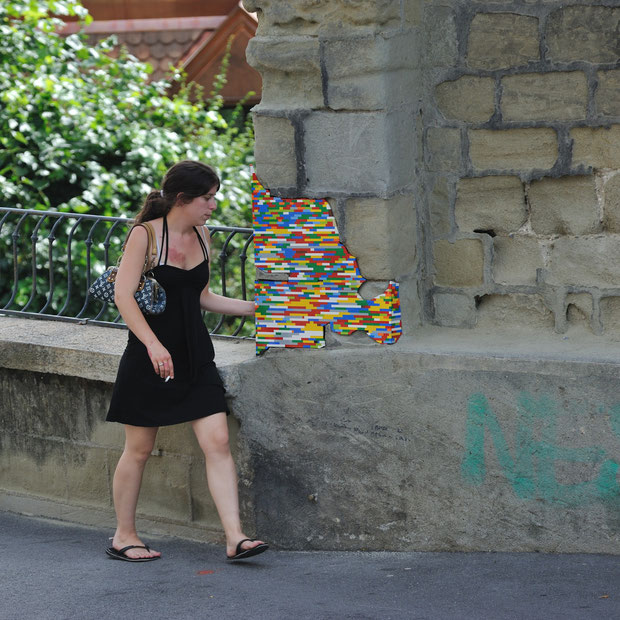 We later set up a battle between warm and cold colors to see which side would prevail. In my opinion, it turned out as a draw, but judge for yourself.
Thanks to Junierdespouds for all of the following pictures.