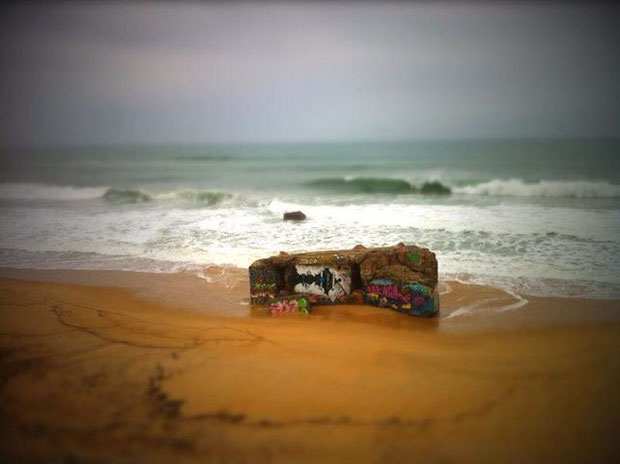 I was in Hossegor meeting my friends from androphyne to work on their project about Elias Pozornski. So one day we went out to surfer's paradise on the atlantic ocean. 
Once upon a time, this bunker was sitting above the dunes, overlooking the ocean. Now the waves are slowly luring the tons of concrete into the depth of the ocean. Until the water has entirely swallowed these traces of german war-chitecture, we decided to add to the scene some bright brickwork.  
It was a fight against the tide closing in, but we succeeded: Please enjoy the result!