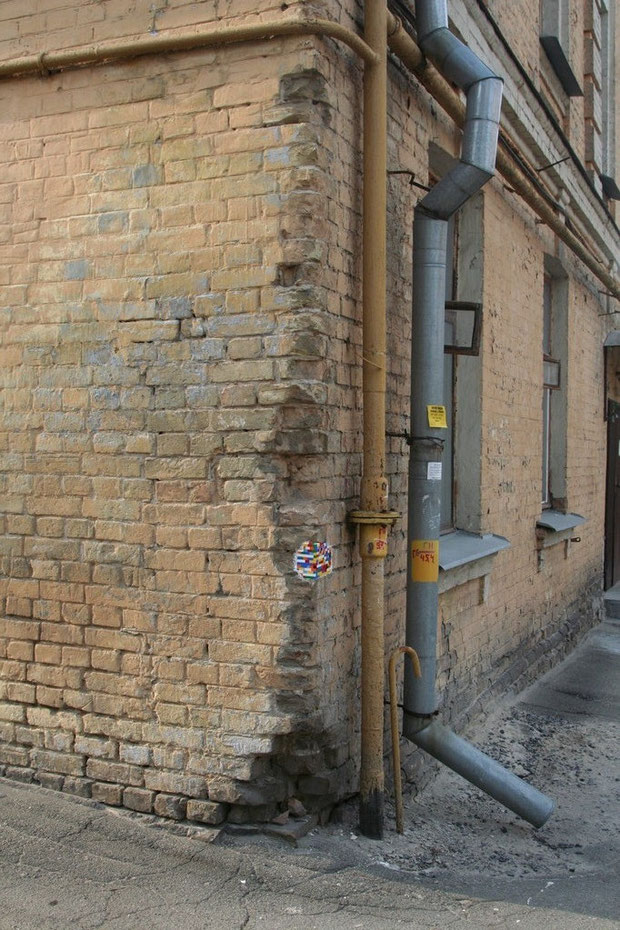 Tanya and her friend upgraded this wall Kiev. Thanks for the Picture!
They found a very nice spot on this corner, and it seems, just by looking at this magnificent crumbling corner, like there might be many more places in Kiev where dispatchwork can be set up. I found myself contemplating to go there myself to support their attempt...
Well, maybe someday. Keep your eyes open Kiev!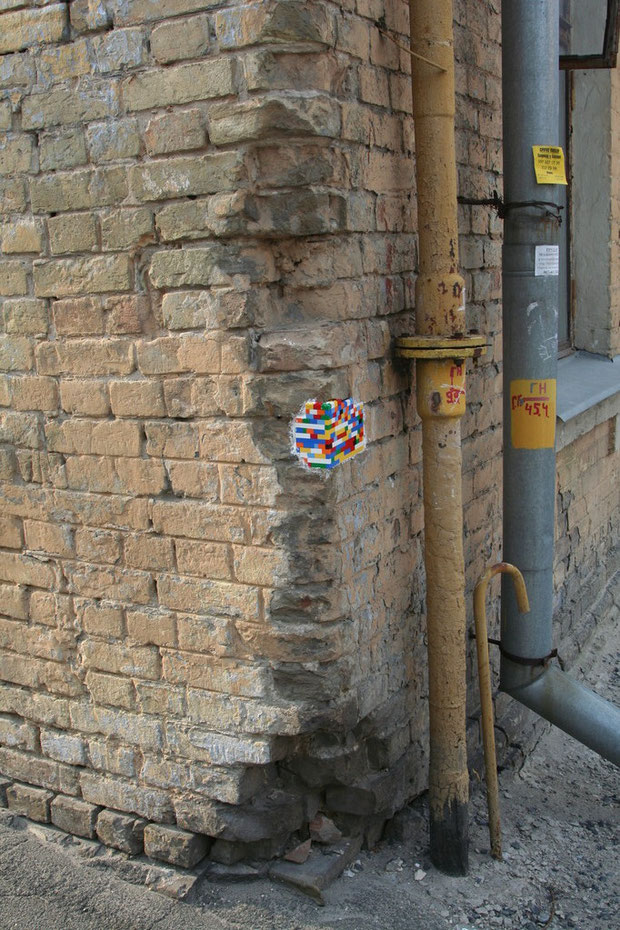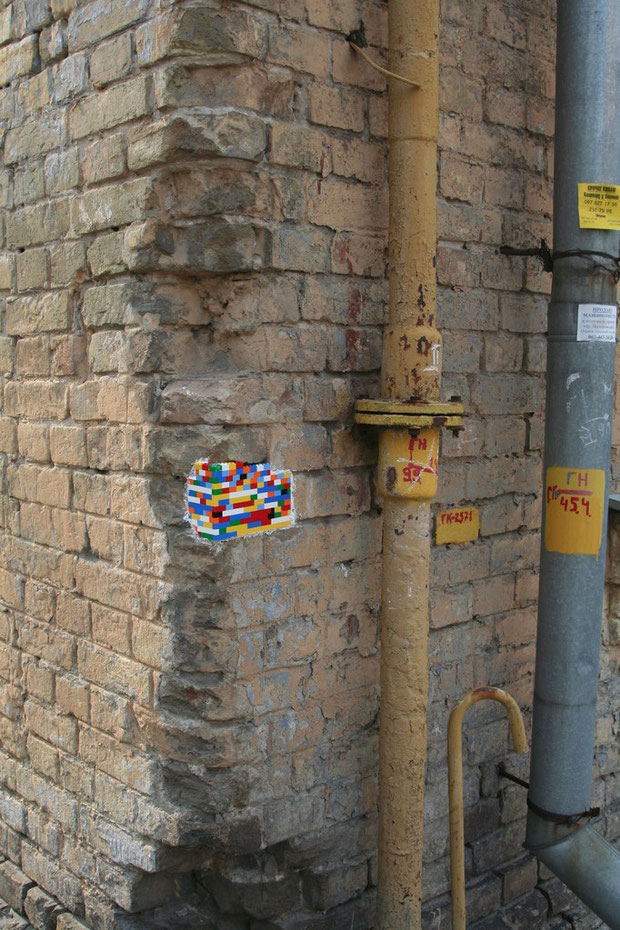 (All pictures are credited to their owners - if you want to use any of these, please contact me first!)